Funchal, capital of Madeira, began life as a pirate town, cultivating fennel. Nowadays, it is a vibrant city, with a host of upmarket hotels and restaurants. It is very popular all year round with tourists, as it is sunny whatever the season. Here, one will find sun, sea, sand, history, culture and easy access to nature reserves and mountains. With all this to offer, it is little surprise that those who visit here return time and time again.
For some decades now, Funchal has been a stop-off point for Atlantic cruise ships. This is because the centre of the old town, with all its heritage, shops, eateries and coffee shops, is easily accessible from the harbour. The view from deck as the ship sails into Funchal Harbour is considered to be amongst the most impressive in the world; rivalled only by Rio de Janeiro. It is customary for the majority of European cruise ships on their maiden voyage to stop here.
Funchal Madeira boasts an enviable location, with spectacular mountains behind and the ocean in front. It is in the sunniest region of Madeira, where bananas and tropical flowers grow throughout the year. This is a city of two somewhat contradictory personalities; during the day it is quite chilled out, and one might be forgiven for thinking only an older demographic of tourist holidays here. However, after dark it is a city with eclectic and energetic nightlife.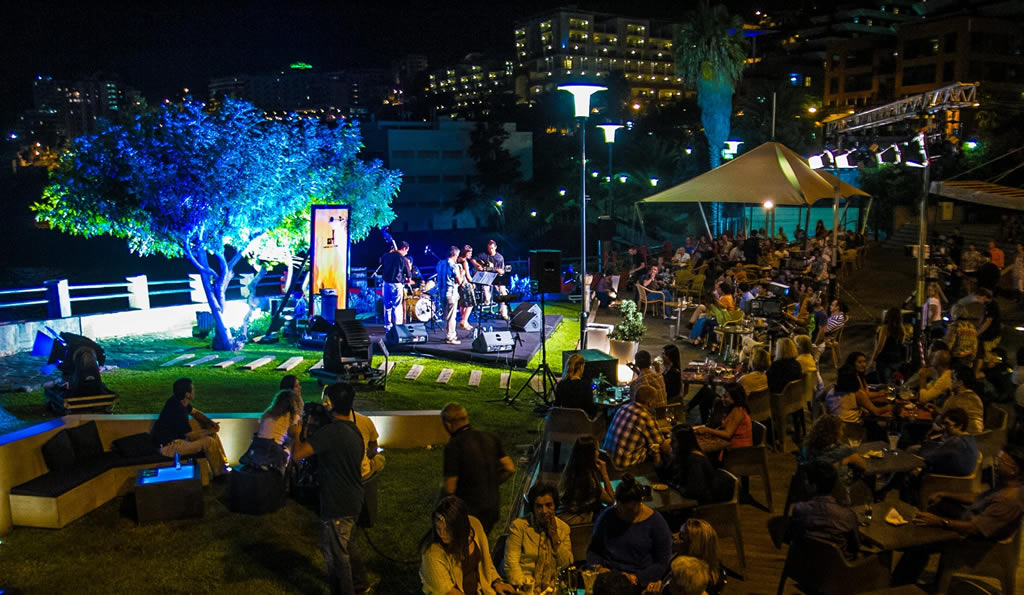 Funchal Madeira does not have a widespread reputation for its nightlife; in fact, if one is unfamiliar with the city, they may not think it has any nightlife at all, judging by its calm day time vibe. However, after midnight on Thursdays, Fridays and Saturdays, Funchal takes on a completely different character. A night out in Funchal involves two different sessions; the first is from midnight to 4am, with a set of clubs and pubs that open between these hours. The next happens from 4am to 7am, with another set of clubs again catering to this target audience. Seasoned party-goers in Funchal will sit down to dinner at the same time as everyone else, but rather than heading out for the night from the restaurant, they will head back to their base and get ready at their leisure / chill out. At midnight, they will hit the clubs.
Whether you are in Funchal to enjoy its day time delights of gardens, strolls along the promenade and sunny beaches, or to enjoy its buzzing late night clubs and pubs, Funchal has something for everyone. It is steadily getting a name for its entertainment scene amongst fashionable, well off European youths. On weekends, they catch a ferry from mainland Portugal to make the most of the late night parties and clubs. However, Madeira's exceptionally low crime rate means that delinquency and disturbances of the peace are very rare. This is something that the clubbers value as much as everyone else; everyone wants to get home safe, after all. As a result, tourists of all ages and interests are free to enjoy Funchal, whenever they may choose to explore the city.